Hotel Venues Samui Summer Jazz ​
Opening night | W Koh Samui | 18:00
New York Grand Classics of Swing Orchestra
New York Grand Classics of Swing Orchestra is one of the hottest jazz productions of the moment in which you will experience the exciting nightlife in the renowned clubs around Broadway, New York, in the golden era of jazz. A group of exquisite musicians from the cream of the Dutch jazz scene will take you back to the heyday of jazz, a vibrant world full of thrilling music and compelling stories about love, desire, joy and despair. With this magnificent theatre show you can enjoy some hard-swinging jazz classics, meet the historical jazz figures who brought them into being and feel how vivid and urgent this music still is for today.
www.wkohsamui.com W got you covered: Book your stay here: https://www.marriott.com/offers/w-got-you-covered-off-67783/usmwh-w-koh-samui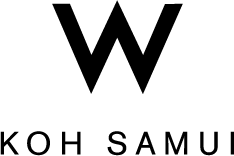 Hansar Koh Samui | www.hansarsamui.com | 20:00 | Lucas Santana & Band : A Brazlian Night
Born in São Paulo, Lucas Figueiredo started his musical studies playing the clarinet in the city of Piracaia, in the country side of São Paulo – Brazil. Through years of hard work, he had the opportunity to participate in several groups in the Bragantine Region, such as the Youth Big Band of Atibaia and the Youth Symphonic Band of Bragança Paulista.

𝐒𝐮𝐦𝐦𝐞𝐫 𝐉𝐚𝐳𝐳 𝐏𝐚𝐜𝐤𝐚𝐠𝐞 at Hansar:
Seen Beach Club https://www.seenbeachclubsamui.com/
Susanne Alt
Sax & Grooves
Sax & Grooves is a powerful dj live act. Danceable, crossing over between jazz, funk, soul and house with a lot of original material and funky tracks by others. Changing positions – between standing behind the dj decks and rocking the mics front stage – makes the show dynamic and varied. Sax & grooves, likes to interact with the audience and get everybody on their feet; clapping, singing, dancing and have a really good time.
Six Senses Samui |www.sixsenses.com | Baer Traa Quintet
Jazz vocalist Baer Traa is coming Koh Samui! With several awards to his name, Traa have a big place in the Dutch jazz. The acclaimed singer has become the voice of a new generation of jazz fans. He combines lyrics with beautiful arrangements and surprising repertoire choices. Expect a night to never forget.
Bio
Baer Traa (Maastricht, 1990) was born into a musical family. From the age of seven he sang as a boy soprano in the St Franciscus choir in Venlo. He started playing as a singer/pianist at the age of fifteen. After high school he was accepted at the conservatories of Amsterdam and Rotterdam for jazz singing training. He eventually opted for the conservatory of Rotterdam, where he has been taking lessons with Bart de Win, Harjo Pasveer and Fay Claassen ever since. On February 12, 2011 he won the 1st prize and the audience prize of the Dutch Jazz Vocal Competition. In 2012 he reached the final of the Erasmus Jazz Prize.
See below for Samui Summer Jazz Exclusive Offers at SIX SENSES SAMUI
Summer Jazz Stay at Santiburi Koh Samui
As Samui Summer Jazz returns, Santiburi hosts Koh Mr. Saxman, Pui Duangpon and others on Saturday 6 May. Take in all the action with a stay including breakfast, transfers and seats for the show.
Stay dates: 2 – 7 May 2023
Price starts from THB 8,570+++ per night
Promo code: SamuiJazz
Inclusions:
Daily breakfast for 2

Roundtrip airport transfers between Samui International Airport and Santiburi Koh Samui

Entrance to the concert at Santiburi on 6 May

Complimentary shuttle transfers from Santiburi to Samui Summer Jazz venues as per schedule
Terms & Conditions
Bookings are non-refundable

Full payment is due at time of booking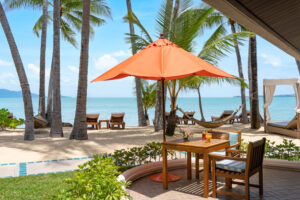 Centara Reserve Bruch Grand finale  feat. Zosja El Rhazi |
https://www.centarahotelsresorts.com/centarareserve/
In 2003 Zosja became a finalist of the Idols program. She gave 4 sold-out concerts in Ahoy and a new artist was born. Through the many shows with cover bands and DJs, she took her talent to a higher level. She also completed a course at the Conservatorium van Amsterdam, where she graduated summa cum laude.
Singing is second nature to Zosja. Partly thanks to a theater education at the Hogeschool voor de Kunsten and a course at the Conservatorium van Amsterdam, she knows how to touch her audience and raise the atmosphere at every party. With her dazzling appearance and sparkling voice, she makes an unforgettable connection with the audience.